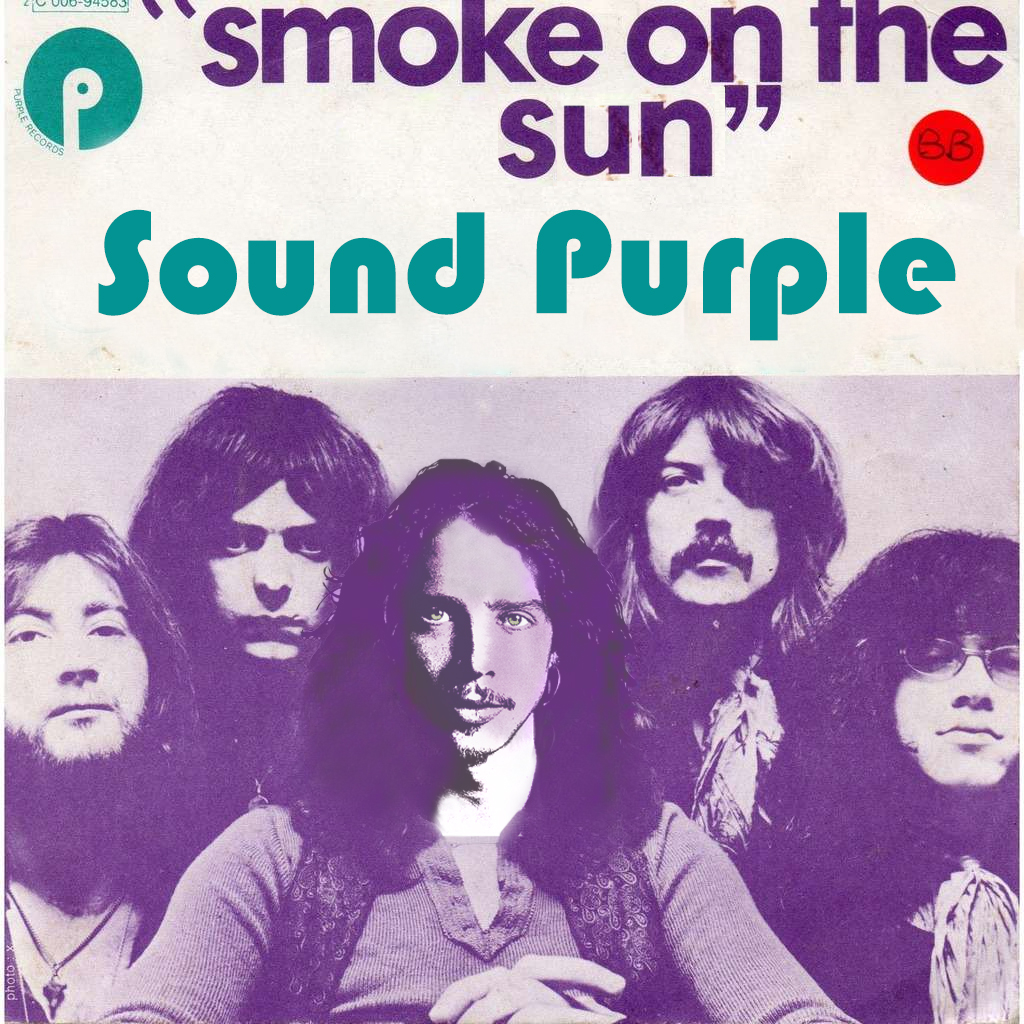 30 Mar

Il mio primo Mash Up: "Smoke on the Sun" dei Sound Purple

Quando ero al liceo c'era l'abitudine di fare compilation su CD. E prima ancora ovviamente su cassetta. La materia in cui ero più ferrato erano gli allora inediti dei compianti NIRVANA. La mia preferita era "Oh, The Guilt", quel pezzo triggerava la mia voglia di distruzione punk! Poi l'abitudine di creare compilation per gli amici è andata un po' annacquandosi e la mia carriera da selezionatore di musica si è chiusa prima ancora di partire. 

Dopo alterne vicissitudini, ultimamente mi sono riavvicinato a questo modo di esplorare la musica, sfruttando gli strumenti che nel 2019 sono a disposizione: YouTube, Spotify, SoundCloud e chi più ne ha ne metta. In questo momento sono perversamente attratto dal mondo delle cover, tributi celebri, che magari hanno persino oscurato l'originale per fama e sound.

Questa playlist delle mie cover preferite però adesso non centra niente. Tutto questo preambolo mi serviva solo per spiegare come mi sono innamorato del MashUp! Ce ne sono un paio che mi mandano davvero fuori di testa, sentite entrambe per prima cosa in radio e precisamente su Radio2. Poi mi è venuta la malsana idea di farne uno tutto mio, di creare il mio personal Frankenstein: il risultato è Smoke on the Sun, ottenuta da due brani che non hanno bisogno di troppe presentazioni..
Deep Purple – Smoke on The Water
Fra i riff di chitarra più iconici della storia del rock, Smoke on The Water venne pubblicata nel 1972 dai Deep Purple nell'album Machine Head e parla… di un incendio avvenuto durante un concerto dei Mothers of Inventions di Frank Zappa al Montreux Casino!
Soundgarden – Black Hole Sun
Scritta interamente da Chris Cornell e pubblicata nel 1994 come terzo singolo dell'album Superunknow, Black Hole Sun è la Smells Like Teen Spirit dei Soundgarden, per numero di vendite e per la conferma del loro successo che raggiunge gli angoli più distratti del globo. 
Se vi è piaciuto mi fa piacere… fatelo girare! 🙂