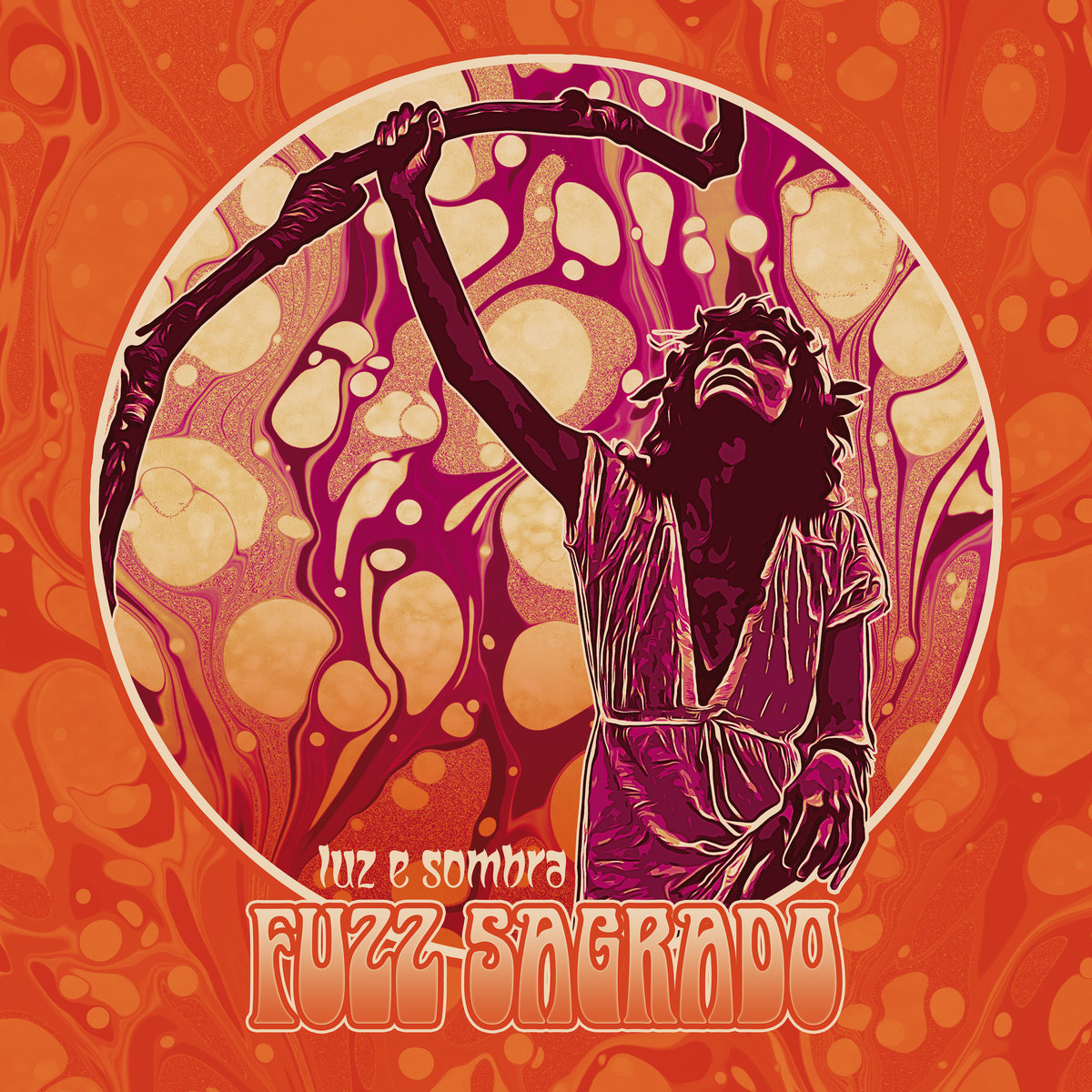 03 Mag

Fuzz Sagrado – Luz e Sombra

Niente di più, niente di meno che l'ultima creazione di Christian Peters, fondatore e leader dei Samsara Blues Experiment, band berlinese che è riuscita nel corso della sua attività a raggiungere importanti livelli di consenso a livello mondiale, facendo sventolare sempre sull'albero maestro del suo galeone la bandiera del DIY.

Da qualche giorno trovate online una preview di "Luz e Sombra", album che segue a distanza di un solo anno il disco di debutto dei Fuzz Sagrado "A New Dimension". Parliamo dei Fuzz Sagrado come di una band perché il suono, l'attitudine e l'immaginario sono quelli di una band, ma dobbiamo ricordare sempre che in sala di registrazione è entrata solo un'unica persona che risponde appunto al nome di Chris Peters.

Come potremmo raccontarlo nel 2023 in maniera precisa ed onesta? Un producer di musica prog metal, post stoner, fuggito dalla sua Berlino e da un underground che aveva qualcosa di rotto, per trovare in Brasile una sua nuova personalissima dimensione in cui la su firma è chiara e pulsante?

There's no escape è la traccia di apertura che contiene diversi momenti in cui batterie elettroniche, synth e cambi di tempo fluttuanti preparano chi ascolta ad entrare in connessione, mentre la bellissima Luz e Sombra incrocia 10 anni di SBE aggiungendo aperture armoniche sostenute da tastiere e chitarre fatte di echi e delay, in una suite dove il benvenuto a la Welcome to The Machine si sviluppa nell'ennesimo esperimento blues ben riuscito.

Sparatevi il sound sul bandcamp di Fuzz Sagrado e seguite il pre-order. Fra poche ore scatta il Bandcamp Friday!